WHO'S FOLLOWING WHO?
Following Trends. Following People. Following Music.
Yes, I follow a LOT in my Blog. In fact, in my BLOGS.
Here's a taste …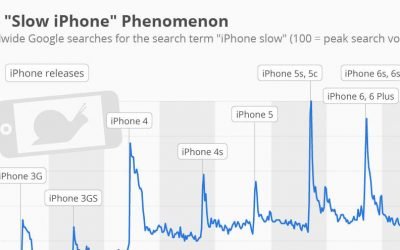 You may have seen all the complaining about iOS 11 and problems of lag and slow response. And Apple and the non-Apple techies are bouncing all over each other with reasons and excuses. And it's tedious! I'm tempted to say ITSS (It's the Software, Stupid) and that is...
read more
Subscribe for very occasional updates